13 tags
11 tags
6 tags
4 tags
3 tags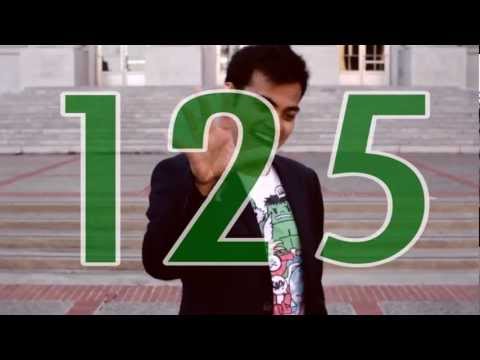 5 tags
Trauma rooted in genocide, Cambodian youth...
For an all-female group [Khmer Girls in Action] of Cambodian American teens in Long Beach, home to the country's largest Cambodian community, the target of their adolescent disaffection is their parents' generational hopelessness. Many of the girls' parents arrived in Long Beach in the early 1980s after fleeing the "killing fields" of the Khmer Rouge regime, a genocide that resulted in an...
4 tags
17 tags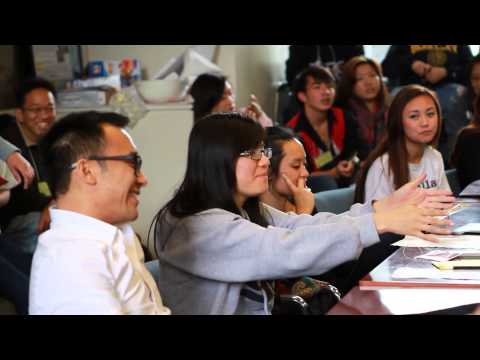 4 tags
16 tags
12 tags
5 tags
6 tags
Secret War in Laos
From 1964 to 1973, the U.S. dropped more than two million tons of ordnance on Laos during 580,000 bombing missions—equal to a planeload of bombs every 8 minutes, 24-hours a day, for 9 years – making Laos the most heavily bombed country per capita in history. The bombings were part of the U.S. Secret War in Laos to support the Royal Lao Government against the Pathet Lao and to interdict traffic...
4 tags
Telegraph food trucks struggle to relocate
After being asked to vacate in December, the owners of the food trucks previously located in front of Sproul Plaza find themselves still rapidly losing money with nowhere to go. The city notified Michael Koh, Ann Vu and Jack Huynh, respective owners of Dojo Dog, Healthy Heavenly Foods and Kettle Corn Star,to move off the property in December to make room for Lower Sproul construction.  The...
3 tags
6 tags
"We Southeast Asians are a fighting people"
"Jonathan Tran, a HIP [Hmong Innovating Politics] organizer who's also with the Southeast Asian Action Resource Center, thanked the district staff for working so hard on a plan that is so flawed. "To the board members who have not stood up to this terrible process…we Southeast Asians are a fighting people….because we are a people who have been denied peace," he...
5 tags
Hmong Clothes: The New Trend
aalimelight: The Hmong, a hill tribe that has its roots in the mountainous areas of China, Vietnam, Laos, and Thailand. The most current and significant event that greatly changed the lives of the Hmong was our participation in the Vietnam War. After the United States lost the war, the Hmong were abandoned to their own fate and was faced with persecution by the communist government of Vietnam....
4 tags
Sacramento City Unified School District: Vote NO...
berzerkenny: Help out the tens and thousands of students in Sac Town by giving 10 seconds of your time by signing this petition (300 votes to go) —- In a nutshell, at NOON PST, TODAY (Thursday, February 21, 2012) the Sacramento City Unified School District (SCUSD) Board of Education Sacramento will put up to a vote whether or not 11 elementary schools from low-income neighborhoods will be...
8 tags
New dictionary preserves fading Mien language,... →
More than 200 Mien refugees from across California poured into south Sacramento on Saturday to hear from the man they hope will save their ancient language. Herbert Purnell, an American missionary and linguist, spoke of his 26-year journey to compile the comprehensive Mien-English dictionary, an 855-page compendium of more than 5,600 words, 28,000 phrases and 2,100 cultural notes laced with...
9 tags
6 tags
Ăn Tết with The People's Kitchen and VietUnity... →
What: Ăn Tết is a pay-what-you-can community dinner between The People's Kitchen and VietUnity. This family-style dinner will feature live music, performance, and a multi-course meal celebrating Tết, the Vietnamese Lunar New Year. Where: Oakland, California When: Saturday, February 23, 2013 | 6-9pm   Why:  The community celebration and fundraising dinner, "Ăn Tết" is meant to re-enliven...
3 tags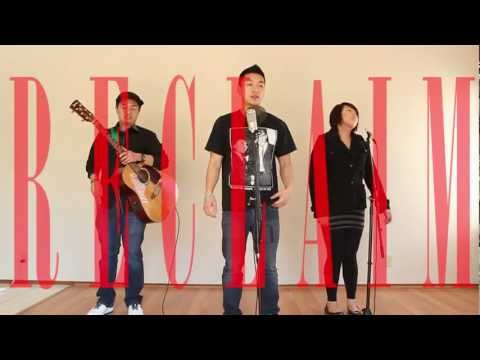 6 tags
Radiolab's "Yellow Rain": Hitting Home
aalimelight: By Chris Moua On September 24th of this year, a segment on the Yellow Rain was aired by the NPR show Radiolab, and because of the controversy of the piece, the original audio file has been amended. Among it's guests were Eng Yang, a Hmong veteran, survivor, and documenter of the Hmong genocide for the Thai government, and his neice, Kao Kalia Yang, an award winning Hmong...
8 tags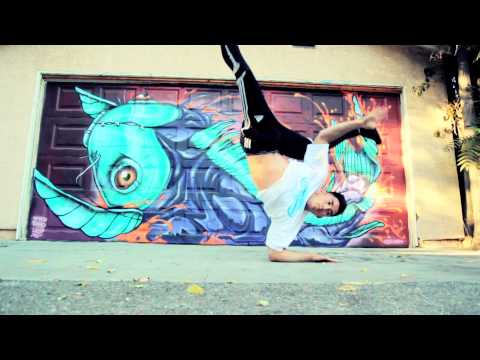 7 tags
5 tags
Vietnam Gay Marriage News Brings Hope, Uncertainty...
The older she gets, the harder it is for Diana Bui to hide her sexual orientation from her big Vietnamese family. At 29, she's well past the traditional age for marriage, and she's running out of excuses to explain her single status, not to mention her short, asymmetrical haircut. So far, she said, only her mother, her brother, and a cousin in Vietnam know she identifies as queer. But...
A little into my personal life.
myhmongheritage: So I won't usually post things that's about my personal life, but this is something that's intertwine with this blog.  Funerals.  So recently my brother's bestfriend brother/my cousins just passed. His family background isn't all that great, just to keep it short they have a "evil" step-mother. Well his father and his step mother now go to church. But they don't. Basically the...
2 tags
Hais lus Hmoob mas~ ua cas tsis hais! Tsk tsk~
blackbunnii: txawm tias zoo nkauj npaum cas, ntse li lawv haiv neeg, muaj hwjchim, nto moo, nrov npe, muaj nyiab, paub thiab tsis paub hais lus hmoob, los koj tsis muaj peevxwb los pab cov hmoob muaj kev sib raug zoo…hmoob tsis hlub hmoob, yuav tsis muaj leegtwb hlub hmoob.  I was browsing through Tumblr, Facebook, and Youtube…seeing friends, family, strangers, singers, Hmong meska actors and...
3 tags
2 tags
Lao Language Initiative
laolanguagelearner: I am part of a committee that is trying to get the Lao language taught at a university, and it would benefit the committee if you could take the survey.  The committee is composed of masters students, Ph.D. students, and professors around the nation, so this initiative is very important.  It would give us a sense of interest in the Lao language. If any of you know anyone...
3 tags
Vietnam War's Legacy Is Vivid as Clinton Visits...
VIENTIANE, Laos — Secretary of State Hillary Rodham Clintonmade a brief stop on her Asia tour on Wednesday in Laos, the first visit by an American secretary of state here in 57 years and one that brought into stark relief the enduring legacy of the Vietnam War. At an artificial-limb center, Mrs. Clinton met a 19-year-old who lost his forearms and eyesight when a bomb, dropped by the United...
3 tags
Clinton Arrives in Cambodia for ASEAN Ministers... →
2 tags
4 tags
Ny Name's Justin Aung Lee. →
3 tags
5 tags
Breakfast Conversations.
Mom: after the refugee camp, when we got to America, it was that one lady that taught me what I'm supposed to do when I get my period--
Me: MOM, I'M EATING MY BREAKFAST.
Mom: so?! You and Monica always say VaJayJay like its nothing. This is real too!
Me: I don't say it while you're eating!
Mom: huy! Let me finish.
Me: VAGINA.
Mom: stop, mi kaoun!
Me: VAGINA VAGINA VAGINA.
Mom: the man in the other car is looking! Mi kaoun, stop it!
Me: VAGINA.
6 tags
7 tags
Reflections on the 2012 APIASF Higher Education...
apiasfrepresent: By Charles Nguyen My experience at the 2012 APIASF Higher Education Summit has inspired me more than I had anticipated. As a Cambodian, Vietnamese, and Thai American, I was well aware of the poor higher education attainment rates and severe lack of role models in professional degrees among Southeast Asians reflected in my community. However, the shocking data presented in the...
4 tags
brokenbackbone: Belle - Bochan Huy Dear Mr....
4 tags
3 tags
Southeast Asian Culture Teacher
thekofox: So next week I start working as a teacher for the Socio-Economic Center for Southeast Asians as a teacher for the summer program.  It will be interesting, I have to handle 30 kids and try my best to teach them what I know.   I've been doing a lot of research lately and this is like studying for history.  I have so much to retain.   I'll be coming in with a Lao, Hmong, Vietnamese, and...
3 tags
3 tags
Mom, I want to marry a Hmong woman...
myflowercloth: A conversation between me and my 6 year-old son. Son: "Mom, I want to marry a Hmong woman.  And I already have a Hmong girlfriend." Me: "Oh, really?  Why do you want to marry a Hmong woman?" Son: "Because Hmong women are pretty and hot.  And they have sexy legs.  And they are beautiful and smart." Me: "But women from other race are also beautiful and smart." Son: "Yeah, but...
4 tags
Southeast Asian American Identity Research Study
Click here to be part of the study: https://www.surveymonkey.com/s/5BCPN9J "You are invited to participate in a study examining Southeast Asian Americans' identity and overall sense of well-being. The study is aimed to explore Southeast Asians Americans' sense of identity and the perception of their experiences.  The researcher is conducting this study as part of a clinical psychology...
2 tags
First-Time East Coaster!
apiasfrepresent: By Yian Saechao While I wait anxiously at the Portland airport to attend the 2012 APIASF Higher Education Summit in Washington, DC, I'm in complete disbelief. This all seems like a dream but I am extremely excited. I have been pretty passionate about the education of the AAPI community and in particular the Mien community in the US. I hope to further my knowledge on how to...
3 tags